Email Migration Tool can helps you to migrate data from one email clients to another without any hassle.
Email Migration
Paid email clients as well as free email clients are available for both Windows and Mac OS X platforms. But some email client does not support data export to PST format.
Which is a problem if you are switching to Windows Outlook that can only support PST.
There is a work around this issue and it can be done in two ways:
Moving the contents first to an email account/server and then syncing it into Windows Outlook. This does not require any files or any third-party email converter, except an email account that supports IMAP (like Gmail).
Using a third-party email migration tool to convert the Mail data files into PST format.
The Challenges
The first option is obviously the most attractive, especially it does not cost you anything and requires no installation on your computer.
It is also the least recommended way over a professional email migration software. Of course, a dedicated software to migrate email data would be far more efficient than trying it manually. But it's just not that. The manual technique requires a lot of efforts and too many manual steps that anyone can be easily overwhelmed.
And the worst of all, you will still find many flaws in the data files.
If the output isn't accurate and you need to give a lot of time, why take that approach? If you have only one or two folders, you might be fine with syncing data to the servers manually, but that's all.
On the other hand, a professional and dedicated email migration tool can offer a lot of features and convenience that you wish to have.
Many third-party email migration tools can convert the data but have limitations and not all work perfectly.
The Best Email Migration Tool
USL Software designed 'Mail Extractor Pro' to finally rid this task of all the annoyances and challenges, without needing any extra efforts or manual inputs from you. 'Mail Extractor Pro' can give you quick and safe results with your data.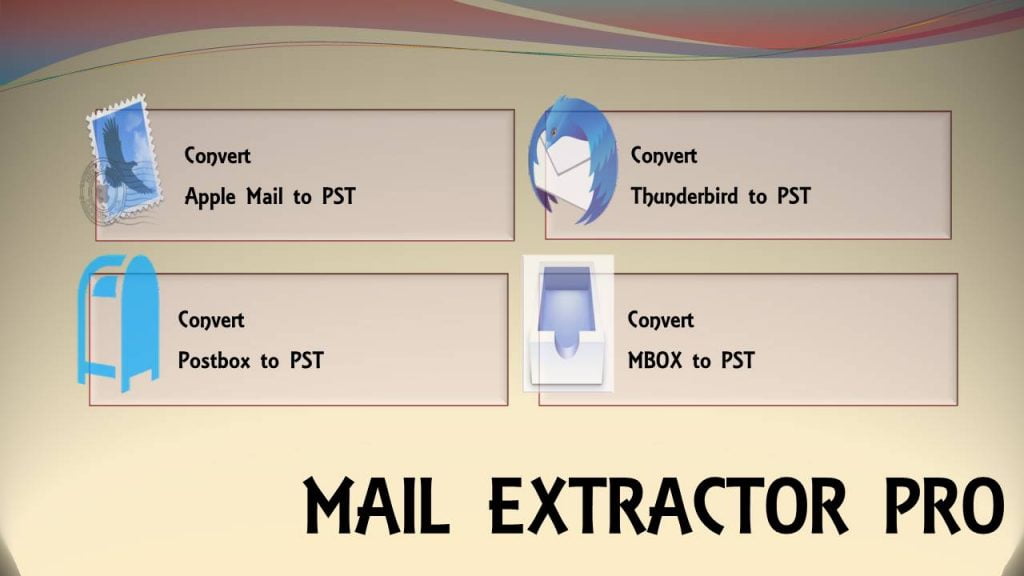 It is Mac OS X based email migration tool, compatible with the 10.6 version and higher.
Mail Extractor Pro is an easy to use tool that can helps you to migrate your emails from Apple Mail, Mozilla Thunderbird, Postbox and MBOX files to PST for both Mac as well as Windows Outlook.
Here are some notable features:
It lets you load Postbox, Apple Mail & Thunderbird database directly (the 'Profile') instead of loading the raw data files.
Built with native and full support to process the text in any language under Unicode, which takes Chinese and Asian languages into account as well. This also includes special characters and lot more.
In-built mechanism to handle images, attachments, nested emails, text formatting, HTML links, email addresses, and a lot more. The email migration is always 100% accurate.
Option to limit PST files and split the larger ones.
The technical support available 24 x 7 through live chat or emails.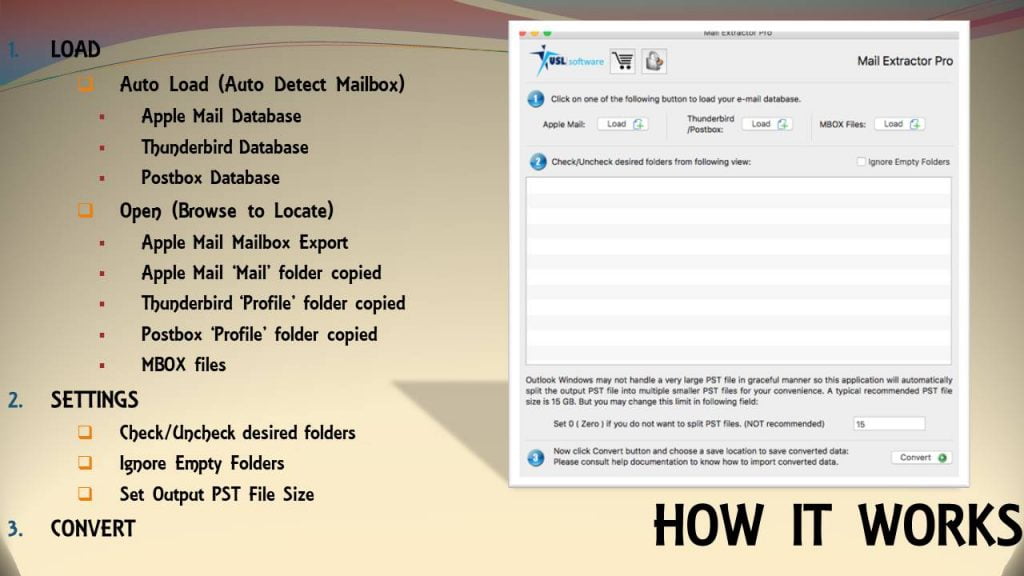 Get this email migration software
Many email migration software tools lack the essentials required for a professional grade migration output. 'Mail Extractor Pro' finally brings all that to you at economical prices. There are licenses to fit the differing needs and goals of everyone (from a basic home user to an IT user in a company).
Get it from the download page –
The Link: https://www.mailextractorpro.com/download-now/
You can first begin your trial version if you wish to find out more and see how all the features work together to bring you a complete and satisfactory email migration experience.