Export Apple Mail to Outlook 2013 – You Can't Find a Better Tool Than This!
Export Apple Mail to Outlook 2013
Looking to export Apple Mail to Outlook 2013? This article focuses on one of the best tools that gets the job done quickly and with accuracy. Any email migration job involving different email clients and data files can get real daunting and intimidating, even if you have experience. This tool talked about below changes that.
But first, let's take a look at the background of the task and what is it all about.
Apple Mail
Apple Mail requires not much introduction. It's an email client from Apple itself for Mac users and come preinstalled on all Mac OS machines. It is equipped with almost all the features that you will need for managing your email data.
Outlook 2013
Outlook 2013 on the other hand is an email client from Microsoft for Windows machines. The latest version is 2016 and the rest of article can almost be applied to all Outlook versions, but for the sake of simplicity, we will stick with Outlook 2013.
Just like Apple Mail, Outlook 2013 is and has always been an excellent email client with a large user-base. But unlike Apple Mail, it is not free and does not come preinstalled with Windows PCs.
Why do you need to export Apple mail to Outlook 2013?
It is sort of has an obvious answer since you are already here. The reason to export Apple Mail to Outlook 2013 is that you are switching your email clients (while also switching between the platforms themselves). You are changing from Mac to Windows PC and which also requires you to change email client, from Apple Mail to Outlook 2013.
Few users don't have a large database of emails and all of it is saved in the servers. They can simply add the email account to Outlook 2013 (the one they were using with Apple Mail) and let the data sync to the local PC. But if you have a huge local database in Apple Mail, then it can get difficult to move it to Windows.
The primary reason behind the problem of data migration is that there are no common data files shared among these clients. Apple Mail uses MBOX and EMLX and Outlook 2013 uses PST and OST files. They are not interchangeable.
And since the email clients themselves run on different computers, there's no import/export feature that can work internally as well.
Best Way to Export Apple Mail to Outlook 2013
All the manual methods can be very slow and inefficient. One common manual method is to upload or sync the Apple Mail data to some email server (using a new email account like Gmail) and then sync back to Outlook 2013. It can take from hours to days, depending on the size, but the worst is that it doesn't get all of your contents. And in any practical situation, it is almost not worth trying out since it always leads to problems.
Welcome to USL Software and an amazing tool called "Mail Extractor Pro".
"Mail Extractor Pro" makes this exporting Apple Mail to Outlook 2013 like a walk in the park.
Here's how it works:
Download it here and install. You can use it in a free trial mode if you want to see how it works without buying.
Click on "Load" next to Apple Mail and then select "Autoload" which will automatically load your emails from the primary "mail" folder.
Check the folders you want to convert (Uncheck any that you don't want to).
Set the limit for the size of output files (the tool creates additional files if required to keep PST files from getting too big).
Click Convert.
And that's all. This is the simplest way to move Apple Mail to Outlook 2013.
Free Trial to Export Apple Mail to Outlook 2013
And if you have any problems, you can always rely upon 24 x 7 tech support of USL Software. "Mail Extractor Pro" is the most professional tool for this task that is also easy to use and converts data with precision.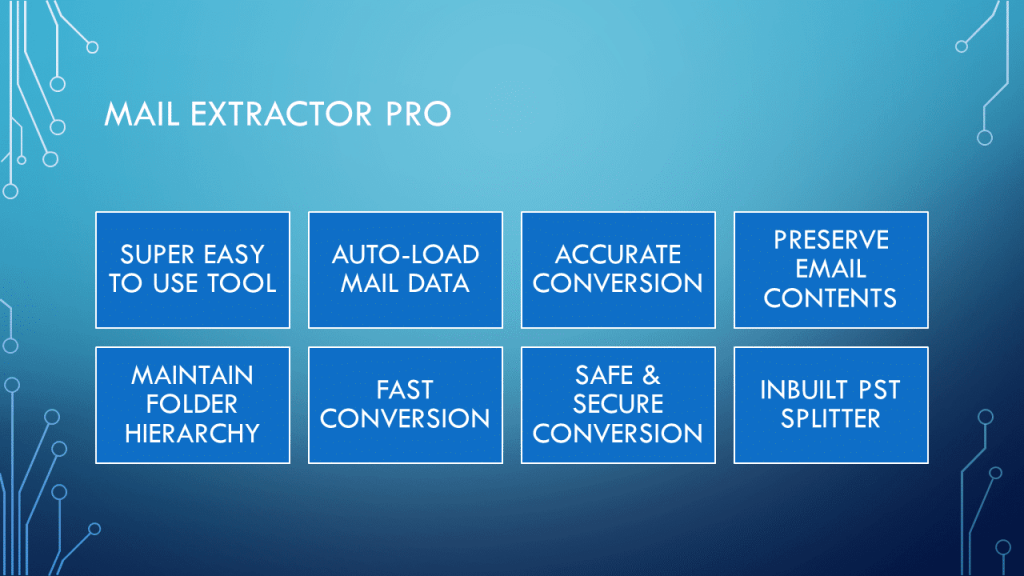 Try it. Get a free trial copy and check it out how it can export Apple Mail to Outlook 2013.